Hair Transplant in Malaysia
DHI hair transplant clinic in Malaysia is situated at 52, Jalan Selangor, Section7, Petaling Jaya, 46050 Petaling Jaya, Selangor, Malaysia

DHI's hair transplant clinic in Malaysia provides a wide range of hair loss treatments including Direct Hair Implantation (DHI), Scalp Micro-pigmentation, Eyebrows Transplant, Beard Hair Transplant. All procedures are carried out only after a detailed diagnosis of the scalp condition of the patient

DHI is the only hair transplant clinic in Malaysia where hair transplant procedures are performed by highly-trained and certified doctor's end-to-end and not by nurses or assistants

Like all other DHI clinic, hair transplant in Malaysia is also done using DHI technique. DHI is a non-invasive, painless technique with no stitches, no cuts and no scars. This technique is performed using a patented implanter in a single one-step process which ensures correct angle, direction and depth at the same time, without prior creation of holes or slits

By adhering to strict protocols, DHI provides 100% natural results to its Patients. DHI provides a guarantee on graft survival ratio of 90% implanted hairs

Cost of the hair transplant can vary according to different grades of baldness but DHI is the most cost-friendly clinic as the graft survival ratio is the highest

37% of our patients are the repair cases which were spoiled by other hair transplant procedures and clinics

Ranked No. 1 on Customer Satisfaction by IMRB, DHI is the best hair transplant clinic in Malaysia and gives capital's best hair Transplant services

To book an appointment for a consultation at DHI Hair transplant clinic in Malaysia, give us a call now!
The Best Hair Transplant Treatment Clinic in Malaysia
Hair loss has become a prevalent issue among people. Not only does it affect a person's appearance, but also their confidence. But this is not the time to worry; we live in an age of technology. DHI hair transplant clinic in Malaysia offers high-class hair loss treatment services. Direct Hair Implantation (DHITM) is one of the best hair transplant techniques to restore natural-looking hair. DHI Malaysia is a leading hair transplant center in Southeast Asia. We provide high-quality hair transplant treatments. So, look no further if you're experiencing hair loss or baldness. DHI hair transplant clinic in Selangor, Malaysia is your best option to get natural-looking hair transplantation. DHI Malaysia is committed to helping people restore their hair as effectively and expediently as possible.
Our Services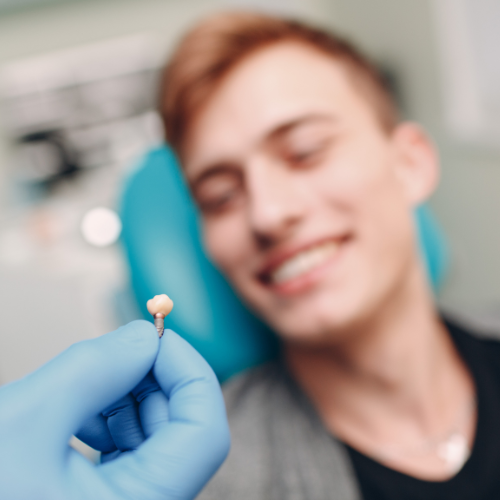 Direct Hair Implantation (DHI)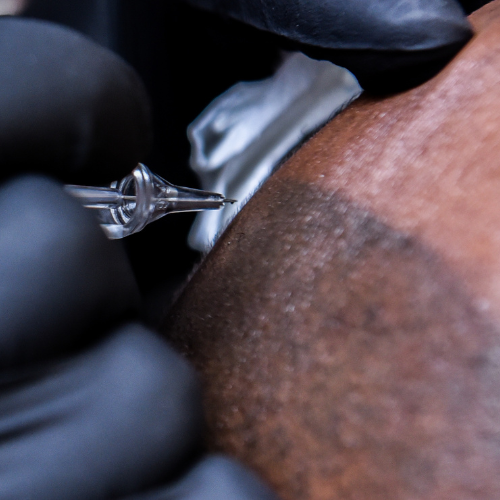 Scalp Micropigmentation (SMP)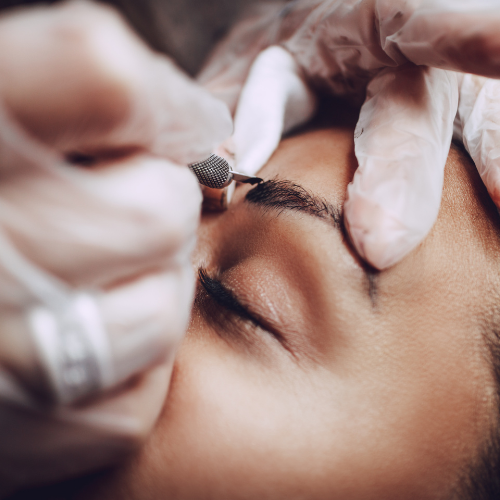 Eyebrow Restoration (ER)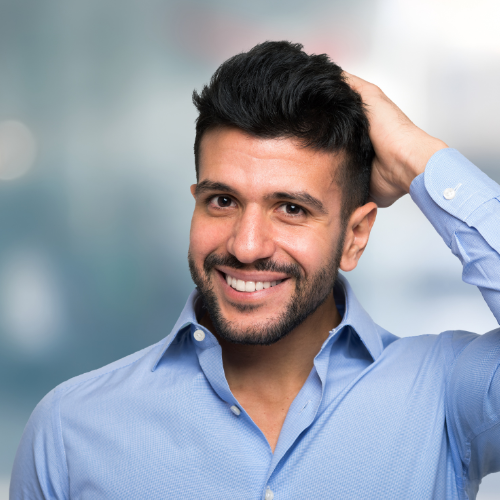 Beard Hair Transplant/Restoration (BHT/R)
Why Choose DHI Transplant Clinic in Malaysia
Direct Hair Implantation is a specialized treatment that entails the transfer of hair follicles from one area of your body to another. It is one of the most advanced hair transplant procedures that guarantees 100% natural results. Our surgeons at DHI Malaysia take utmost care while extracting hair follicles from the donor area and then transplanting them to the place where hair loss occurs. We at DHI provide personalized solutions to address your unique hair loss concerns effectively. Our surgeons meticulously choose the donor area. They only pick the region with permanent hair roots during the procedure to ensure lasting outcomes.
Moreover, we at DHI follow a thorough procedure. We don't conclude by just looking at your thinning region. We adhere to a systematic approach in thoroughly examining everything from your vital signs to your donor area beforehand. Also, we consider your existing ailments (if any) before providing you with any hair transplant treatment. We have a team of expert hair transplant surgeons with immense experience and required expertise.
At DHI Malaysia, surgical procedures are never performed before a complete evaluation of the scalp condition has been made. Importantly, we never hire anyone without extensive medical training and certification for our hair transplant treatments. Before suggesting a treatment plan, our seasoned medical professionals carefully examine the full context of your hair loss. This is one of the many reasons why DHI Malaysia has become Southeast Asia's best hair transplant clinic.
We have a state-of-the-art facility in DHI Malaysia where all our hair transplant treatments are performed to help you achieve a natural hair appearance with minimal pain and expenditure. DHI is the cutting edge of hair transplantation. It doesn't involve any cutting or stitching. It's a painless procedure that makes it one-of-a-kind for people of all age groups. The best thing about DHI surgery is that it leaves no scars behind. This means that you won't be left with any scars following DHI.
We value our clients and their unique needs; that's the reason we offer the most cutting-edge therapy. At DHI Malaysia, we pride ourselves on providing our patients with state-of-the-art facilities and exceptional hair transplant results. We are the premier hair transplant clinic in Malaysia. We adhere to all of the industry's highest standards of excellence. Our organization benefits from the guidance and expertise of a specialized research advisory board, which plays a crucial role in assisting us in attaining our objective of ensuring 100% patient satisfaction. Moreover, our treatment is very affordable and pocket-friendly.
So, if you're looking for a high-quality hair transplant treatment in Malaysia, look no further! Just contact our hair transplant specialists RIGHT AWAY. They will guide you through the entire process and other details in no time!
Achieve Highest Graft Survival Rate
When it's about getting the best hair transplant outcome, graft survival rate plays a vital role. Almost all hair transplant treatments involve the implantation of grafts in the balding region. These grafts are either extracted from the back of your head or the other body parts, such as the chest, underarms, etc.
Only high-quality hair follicles remain intact after many years of hair transplant treatments. Direct Hair Implantation is the only method that guarantees over 90% graft survival rate. It is because this non-invasive procedure is carried out with a specialized tool that lets surgeons adjust the angle, direction, and depth all at once. The outcomes for the patients are entirely natural. DHI Malaysia promises a graft survival rate of at least 90%, significantly higher than the industry standard of 50%.
DHI Malaysia
DHI's hair transplant clinic in Malaysia is located at the city's heart at No. 52, Jalan Selangor, Sector 52, Sdn. Bhd. Petaling jaya, Selangor, 46050. You can easily reach this place via private or public transport. DHI's clinic in Malaysia spans more than 2,000 square feet and is equipped with cutting-edge technology to ensure the best outcomes for all our patients. You can also be sure of the best care and work with us!
What sets DHI apart from other Hair Transplant Procedures?
Direct Hair Implantation – DHITM is one of the best techniques to restore fuller and natural hair growth at competitive prices. In this procedure, healthy hair follicles are extracted from the donor region and implanted in the thinning area.
In contrast to conventional methods, this one does not require incisions, scars, or stitches. In addition, the implantation's angle, direction, and depth are entirely under the surgeon's control because they are accomplished with titanium quoted instruments, single-use unique equipment. Because of this, the outcomes achieved are authentic and remarkable.
The DHI hair transplant treatment is intricate; hence, only a DHI surgeon whom the London Hair Restoration Academy has qualified and certified by DHI International is allowed to perform it in any facility, including Malaysia. The method is effective for various scalp issues and produces natural, reliable, and aesthetically pleasing results. Patients experience rapid new hair growth after undergoing DHI hair transplant treatment. Moreover, the recovery is far quicker than conventional hair transplant treatment. Due to the low risk associated with the DHI technique, it is one of the most preferred hair transplant methods on a global scale. Its success and survival rates for hair follicles are unparalleled.
What sets DHI apart from other Hair Transplant Facilities?
We at DHI International are the industry leaders in hair restoration thanks to our proprietary DHITM (Direct Hair Implantation) technology. Many celebrities, business tycoons and normal people have praised DHI technology. DHI is a cutting-edge technique for restoring hair that is both successful and minimally intrusive. This operation requires local anesthesia, no incisions, no stitches, or no scars are visible after the DHI hair transplant procedure. In this procedure, hair follicles are removed from the back of the head (the donor site) and transplanted to an area of the head that is balding or balding (the recipient site). DHI is a safe, effective, and reliable hair transplant technique that guarantees subtle and long-lasting results. DHI hair transplant clinic in Malaysia has helped thousands of patients from all walks of life regain their fuller and natural hair growth. The average time for the surgery is between four and six hours, including lunch hour.
Hair Loss Treatments & Hair Transplants in Malaysia
DHI Malaysia has everything needed for successful hair transplant treatments, from state-of-the-art tools to highly qualified and experienced surgeons and caring supporting staff members. All our hair transplant procedures are performed by some of the world's most renowned and highly trained hair transplant surgeons. Our hair transplant specialists use cutting-edge tools and methods to provide you with the best outcome that lasts longer than your imagination. Our team of experts is widely regarded for their extensive knowledge and personalized approach to hair restoration, including consultations and treatments. Compared to other hair transplant clinics in Malaysia, our graft survival record of 90% is unmatched. Our DHI hair transplant facility offers the most practical hair transplant solutions available today.
The DHI hair transplant clinic is the place to go if you're balding and want to grow your hair back and feel the way you used to when you had fuller hair growth.
We have helped thousands of patients restore natural-looking hair. Our surgeons use a systematic approach that leads to aesthetically pleasing results for all our patients. We investigate the underlying reason for hair thinning rather than treating the symptom. Each patient is given a thorough diagnostic before we choose the best course of action. Our patients leave feeling empowered and confident after the surgery.
Here are some of the best features that set DHI Malaysia apart from other facilities:
We offer innovative hair transplant treatment.
We offer practical and clinically proven hair transplant therapies.
We offer customized hair transplant treatments, keeping individual's unique needs and scalp health in mind.
100% guaranteed outcome.
Natural and painless outcomes.
Surgeries by famous and highly skilled hair transplant doctors.
100% success rate.
Have helped many national and international celebrities regain fuller hair growth, including Phil Tufnell, Andy May, and many more.
Superb facility with cutting-edge technology for safe and effective hair transplant surgeries.
Have earned several international certifications, including ISO, the United Kingdom's Care Quality Commission, and others.
DHI is the one-stop solution for all your hair restoration and transplant needs in Malaysia.
The hair transplant surgeon at DHI personally oversees every aspect of your treatment.
Have helped over 10,000 patients regain fuller and natural hair growth.
Please get in touch with us for more details on our hair transplant services. You can call us or send us an email at info@dhiinternational.com to schedule your appointment.
Patient's Testimonials
DHI is the best clinic in Delhi for Hair Transplant surgery. Right from first interaction to hair transplant and hair growth , my experience was very satisfactory . I just want to appreciate the Delhi clinic of DHI for hair transplant work and behaviour of the entire team. You guys did a fantastic job. I am totally satisfied thank you

Business Man

Very cooperative and professional services,fully satisfied by the transplant and the results thereafter,i will recommend others to go for DHI in case of transplant it may be bit costlier than others but its worth based on safety and results

Business Man

I got a DHI hair transplant. The results are showing very nicely. I am excited…Thank you DHI. Good job!

I have visited other clinics for hair loss consultation… DHI is the best and I recommend everyone to visit if you need best hair loss solution

Session was painless. Friendly as can be. Enjoyed the whole procedure. Price was reasonable too
Ready to regain your hair & confidence