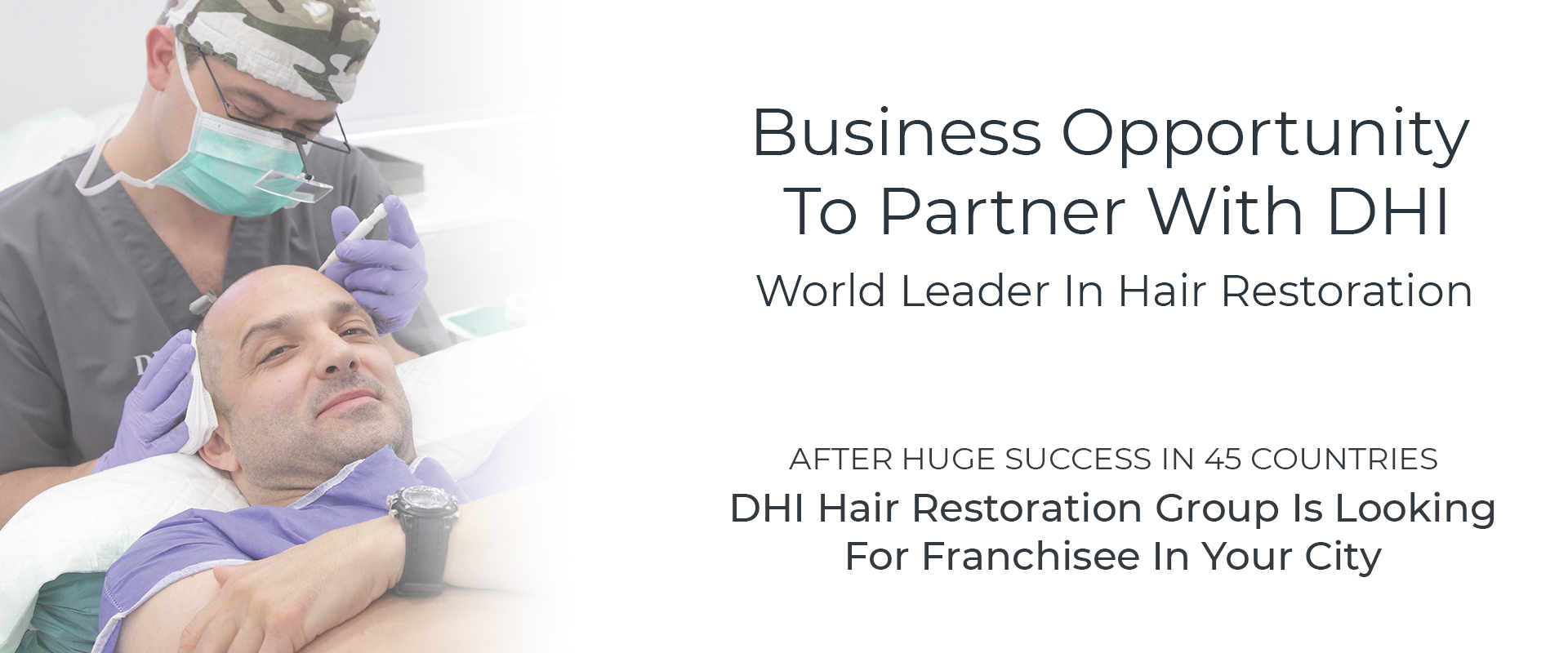 ABOUT US
World's finest technique in Hair Transplant – Direct Hair ImplantationTM, perfected over 5 decades.
Global presence in 45 countries through 75 clinics.
2,50,000+ delighted clients worldwide including movie stars, sportsmen, heads of states & business leaders.
Minimally invasive procedure with 100% natural results. no scalpels, no cuts, no pain, no scars, no downtime.
97% graft survival rate versus 50% industry average.
DHI International Academy, world's only full scale academy to train doctors on all aspects of hair transplant.
Procedures performed by DHI certified Master Surgeons only.
World's largest team of doctors specialised in hair transplant.
Single use, high-precision instruments, especially made for DHI.
Compliant with ISO, UK CQC, and several other accreditations.
FRANCHISE PROPOSITION
Looking for local partner with full-time commitment to run a highly scalable business.
Exclusive territorial rights for 10 years, renewable.
Comprehensive training of doctors and assistants at world's only Hair Restoration Training Academy.
Comprehensive practical training on Sales, Marketing and Operations and access to a lifelong Learning Management System.
Access to DHI protocols, manuals, CRM software and marketing library.
Complete handholding for business setup including clinic setup and marketing plan.
High margin business with payback of less than 1 year.
World's largest team of doctors specialised in hair transplant.
Ready to Quick Fix Your Hair