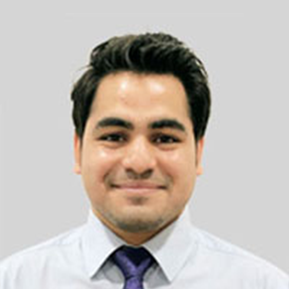 Work Profile:
Dermatologist, Hair Transplant Surgeon, Trichologist

6 Years Experience 
Dr. Sambhav Upadhayay
MBBS
Dr Sambhav is a young and dynamic hair transplant surgeon with 6 years of experience in the field. He performs DHI hair transplant and hair restoration procedures at various clinics across India. Dr. Sambhav has done MBBS from Krishna Institute of Medical Sciences Deemed University in 2016. He is a registered member of the Delhi Medical Council.
He has performed thousands of hair transplant and hair restoration procedures over the years. Apart from performing scalp hair transplant procedures, he regularly does hairline reconstruction, crown area, beard, moustache reconstruction on post burn-injured skin, eyebrow hair transplants as well as chest hair transplants. He routinely does procedures like PRP, and MPG apart from the transplants. He has also done transplants in almost all ethnic groups of people which makes him do the procedures in all types of patients with great ease and with satisfactory results.
He is a regular attendee of major trichology conferences, and workshops held across the globe.