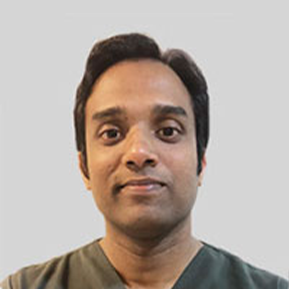 Work Profile:
Dermatologist, Hair Transplant Surgeon, Trichologist, Dermatosurgeon

16 Years Experience.
Dr. Roby Bose
MBBS, MD – Dermatology, Venerology & Leprosy
Dr Roby Bose is an experienced hair transplant surgeon in DHI with 16 years of rich experience. He performs hair transplant and hair restoration procedures at various DHI clinics across India. He passed his MBBS from Sri Devaraj Urs Medical College, Karnataka in 2006 and his post-graduation in Dermatology from Central University of Nicaragua, Ruby Hall Clinic in 2013. He has served in the Indian Army for 5 years as a Medical Officer.
He has performed thousands of hair transplant and hair restoration procedures over the years. Apart from performing scalp hair transplant procedures, he regularly does hairline reconstruction, crown area, beard, moustache reconstruction on post burn-injured skin, eyebrow hair transplants as well as chest hair transplants. He routinely does procedures like PRP, and MPG apart from the transplants. He has done surgeries on ministers and celebrities.
He is registered with the Medical Council of India. He is a regular attendee of major trichology conferences, and workshops held across the globe.